Saturday, April 13th, 2013
Uga Bay location
Uga Bay is located in Pasikuda bay beach, which together with Kalkuda [9km to the south] and Nilaveli of Sri Lanka Holidays Trincomalee [125km to the north] forms the loveliest bay beaches of the eastern coast of Sri Lanka.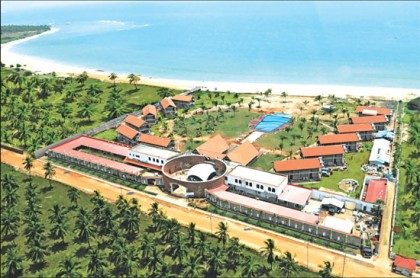 Reaching Uga Bay
Uga Bay 5 star luxury beachfront hotel in Pasikuda beach can be reached by motor roads to running to Batticaloa district of eastern coast of Sri Lanka from Colombo.
Distances from CMB Bandaranayake Int'l Airport, Katunayake [BIA], Negombo [37km north of the capital city of Colombo]
(a) Via Dambulla [home to Dambulla temple – UNESCO World heritage site], Habarana [major transportation hub of the Sri Lanka Holidays Cultural Triangle] & Giritale sanctuary and the ancient capital city of Polonnaruwa [UNESCO World Heritage site] & Kalkudah bay beach: 299km
(b) Via Kandy [the gateway to the Central Highlands is a UNESCO World Heritage], ancient cultural site of Mahiyangana & Kalkudah bay beach:292km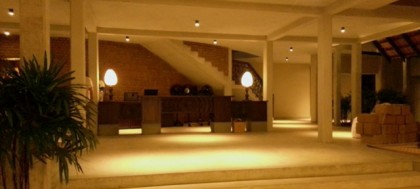 Setting of Uga Bay
Built facing the pristine tropical beach of breathtaking Pasikudha Bay.
Uga Bay is a beachfront hotel set amidst a nine-acre grove of coconut palm trees within the Tourism Development Zone spreading 150 acres earmarked for construction of 14 Sri Lanka Holidays Hotels.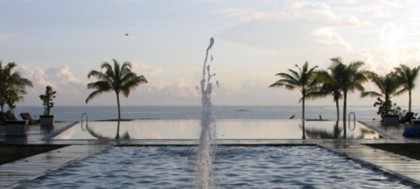 Sustainable tourism (Green i.e., eco) credentials of Uga Bay: to be edited.
Architecture & Interior deco of Uga Bay
Uga Bay hotel is designed upon a fusion of contemporary tropical fused
with a Mediterranean theme.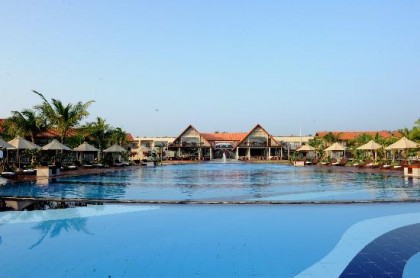 Type of the Hotel & Star rating of Uga Bay: Beach hotel- 5 star
Accommodation at Uga Bay
Uga Bay comprises of 46 spacious rooms, a Bay Suite and a Beach Chalet.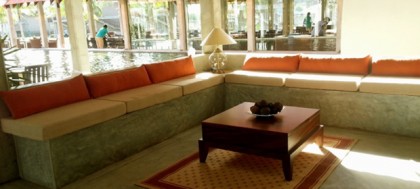 Facilities at Uga Bay hotel
Dining: Local fishing boats bring in the fresh catch of the day for your delicious seafood feast. Internationally trained Chefs prepare world cuisine fused with local spices in state of the art kitchens and at beachside barbecues.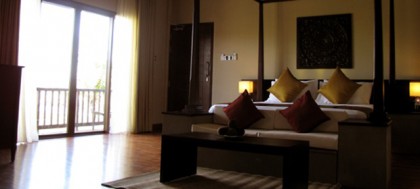 Leisure at Uga Bay hotel
Swimming Pool facing the Indian Ocean
Ayurvedic spas with dedicated treatment rooms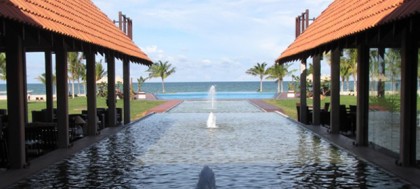 Excursions off Uga Bay hotel
Kalkuda bay beach located 9km north, also on the Eastern coast of Sri Lanka.
Sri Lanka Holidays Maduru Oya National Park, 73km south-west of Pasikuda
The ancient city of Polonnaruwa, a UNESCO World Heritage Site 73km west of Pasikuda
Nilaveli bay beach of Trincomalee located125km north, again on the eastern coast of the Island