November 4th, 2008
Maldives Holidays, the ideal beach & beach excursion from Sri Lanka Holidays.
Sri Lanka Holidays, the Land of Delights is the ideal base to make an excursion into the Maldives Holidays. Sparkling white beaches of crystal clear warm waters & massive lagoons with varying depths & infinite shades of blue & turquoise: Maldives Holidays.
Maldives is the smallest Asian state in terms of both population and area: a population of 309,000 inhabitants; an area of 298 sq. km. Maldives, an isolated string of 1192 Indian ocean islets of sun, sand, sea, shade & shelter in the Indian ocean is found to the south west of Sri Lanka.  The islets of Maldives form an archipelago of 26  natural atolls.  Most of the 26 natural atolls have vast deep-water lagoons formed by the dazzling coral reef that acts as a natural barrier for these delicate islets against the wind & wave of the sea.
Fly with Sri Lankan Airlines
Maldives Holidays is  flown by Sri Lankan Airlines, the national carrier of Sri Lanka, from Colombo, the capital of beautiful Sri Lanka to Male, the capital of Maldives within 1 ½ hours covering 411 nautical miles. While only 200 Maldives islets are inhabited, about 90 Maldives islets are tourist resorts. SAVE MALDIVES.
Save Maldives
The lowest highest point in the world is found in Maldives: 2.3 meters. With average ground of 1.5 meters, Maldives is in danger of being submerged by the rising sea level caused by the global warming. Current estimates suggest a rise in sea level by 59 cm by the year 2100. Maldives needs immediate attention & time scaled assistance of the world community. SAVE MALDIVES.
Maldives Holidays Scuba diving
Maldives Holidays with its vibrant & colorful marine life is a world class tourist destination for scuba diving. While Sri Lanka Holidays is visited repeatedly by the tourists with diverse interests & activities in view of its numerous & diverse attractions, Maldives Holidays is visited repeatedly by Scuba diving enthusiast for the sole purpose of diving. Tourist resorts at Maldives conduct diving courses for advanced divers as well as beginner divers. Diving instructions are available in English, Japanese, French & Italian languages. Resorts provide divers with basic diving equipment-compressors, tanks, BCDs, wetsuits, weights, weight belts, lamps, dive computers, underwater cameras & video cameras.
Maldives Holidays Snorkeling
The stark beauty that lies underwater of Maldives can be best viewed by donning a mask & a pair of fins: snorkeling.
Maldives Holidays Windsurfing
The large lagoons of Maldives surrounding most of the islands offer safe conditions for beginners. All windsurfing schools provide the tourists with basic equipments.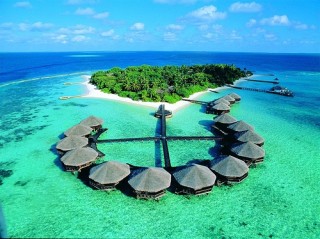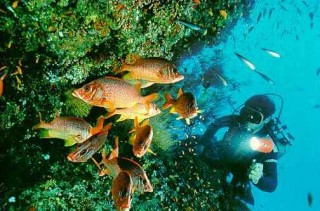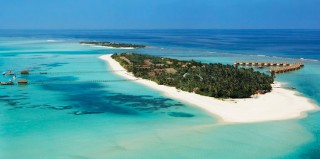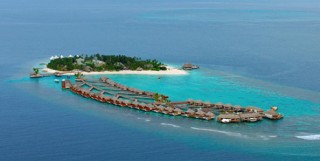 The
Maldives
was ranked as the
Best Country Brand
for Beach and Best Country Brand for Rest and Relaxation for the year 2008.
Maldives
also ranked 2nd in the
Best Country Brand for Natural Beauty
and 3rd in the
Best Country Brand for Resort and Lodging Options
. The Country Brand Index was officially released during London's
World Travel Market
in November 2008.
SAVE MALDIVES
.
Royal Island Resort & Spa – Maldives
"Amidst the sparkling jewels of the Indian Ocean one that shines and dazzles above all, the most exquisite precious stone…Royal Island Resort & Spa – Maldives…does justice to its name… Beneath the luxuriant banyans and lush palms, lay a clandestine Tropical paradise so pure and delicate… Where the stunning and majestic underwater world will render you speechless… Exhilarate your senses and indulge for mere words cannot describe this feeling of ecstasy…For this is where your dreams become reality, time and time again…"