Sunday, October 30th, 2011
Sri Lanka Holidays 2012: part 1
Sri Lanka Holidays, the Touring Holidays in Sri Lanka (the inbound tour operations into Sri Lanka) has been surging since the dawn of new era in 2009. The tourist traffic FTAs (Foreign Tourist Arrivals) rose from 447,890 in the year 2009 to 654,476 in the year 2010. The forecast for year 2011 is 780,000.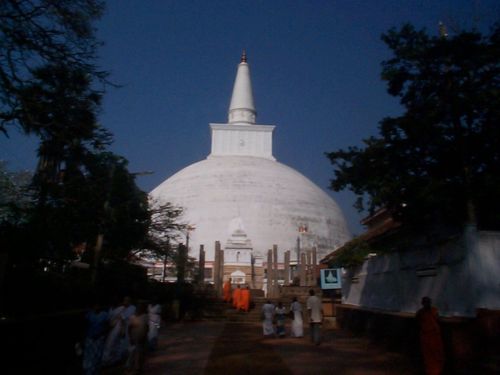 Tourist Visa to Sri Lanka
However with the scheduled withdrawal of tourist visa on arrival w.e.f 1st January 2012 at Colombo BIA (Bandaranayke Int'l Airport: IATA: CMB), some tour operators in Sri Lanka have estimated a drop of 30%-40% of the tourist traffic in 2012. However it is believed that the Defence Secretary of Sri Lanka saw the urgent need to balance facilitation and regulation with respect of tourist traffic into Sri Lanka.
Electronic Travel Authorization (ETA) System takes its rightful place with the beginning of the year 2012. www.eta.gov.lk
"Following several discussions with stakeholders in the tourism sector, this is the most practical solution which we came up to facilitate tourists arriving in Sri Lanka,"
Sri Lanka Tourist Board chairman Dr. Nalaka Godahewa.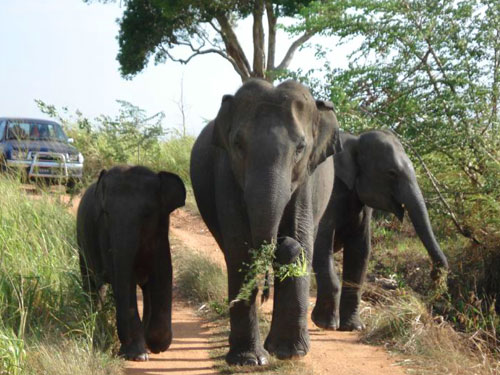 The ETA is a web-based system that grants a person permission to travel to Sri Lanka. According to Chulananda Perera, the controller of Immigration and Emigration, ETA isn't a visa itself, but, an approval for travel. The visa will be stamped on the passport in arrival in Sri Lanka, but the passenger will have to log in ahead, and have the authorization. The only exceptions are set out to the nationals of Maldives and Singapore. Since both of these countries grant Sri Lankans tourist visa on arrival in their countries the exceptions at Colombo are merely reciprocal.

Main features of Electronic Travel Authorization (ETA) System
(a) Application of Visa on-line
(b) Acceptance of processing fee (USD50) by credit card online
(c) Release of authorization to travel (bar coded) on-line within 24 hours
(c) Issuance of a computer printout at the visors end
(d) Acceptance of Travel Authorization on arrival so that visa could be stamped at the airport.
Facilities on Electronic Travel Authorization (ETA) System
(a) It is not necessary for the Airlines boarding the tourists to be concerned of ETA.
(b) The application can be made by the visitor online, a third party (a friend or a relative) on behalf of the visitor or by a registered travel agent.
(c) Although the ETA is for travelers on brief visits, the permit could be extended up to six months.
Emergency travel to Sri Lanka without prior approval
An ETA issuing counter has been installed at the airport in Sri Lanka for the benefit of those who have visited Sri Lanka in a rush. Welcome to Sri Lanka.
Electronic Travel Authorization (ETA) System and National Security of Sri Lanka
Though the authorities haven't admitted it, the implementation of on-line visa points to the direction of National security: for a country which has just ridden of a plague that had been sapping its life blood for three long decades, no concern could ever supersede as that of National Security. Visa on arrival, though boost Sri Lanka Holidays, the inbound tourism in Sri Lanka, also makes the island nation vulnerable to the excursions by western journalists with vested interests masquerading as tourists, drug traffickers, gold smugglers and assorted international criminals. Furthermore, ETA would enable to the authorities to minimize overstay and malpractices by some of those who have visited Sri Lanka on tourist visas.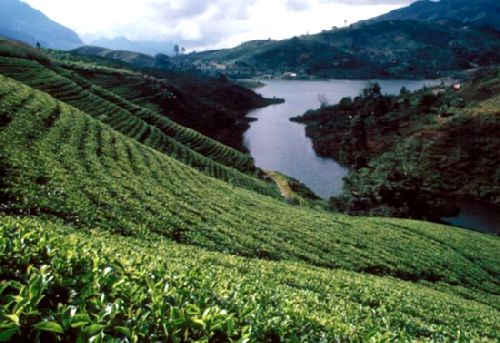 Tourist Visa Fees 2012
Indeed the tour operators aren't amused with the system of visa on-arrival. Still more Sri Lanka Holidays tour operators are disappointed over the higher level of visa fees: with USD 50 per head, for a family of 4, would incur an additional cost of USD 200. Though the additional cost put upon the tourists could be detrimental to the tourist traffic into Sri Lanka, the government is quick to point out the charges are on par with the rest of the world.
National Security of Sri Lanka and Construction of roads over Wilpattu National Park
This isn't the fist instance that the authorities have stayed away from admitting the concern of National Security. When two roads projects (a coastal road and an interior road) over the Wilpattu National Park were built, the authorities termed those as development of Sri Lanka's largest National Park, Wilpattu National Park (131,694 ha). Indeed the National Parks are conserved and never developed is a notion known even to the schoolboys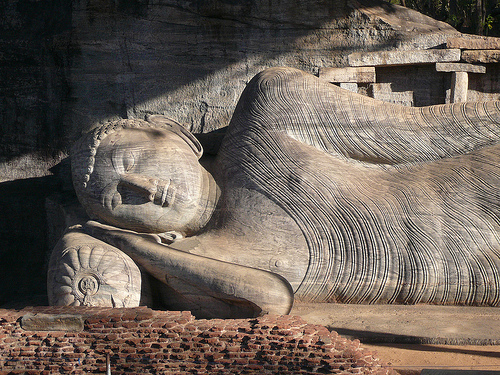 The construction of an interior road that cut across 35km from the southern boundary at Illuvankulam to Pukulam on the northern boundary of the Wilpattu National Park is called Development of A32 highway. However, as the wildlife conservationists of Sri Lanka have pointed out, the A32 is well north of Wilpattu connecting Mannar to the northern peninsula of Jaffna. Indeed the construction of the road is an abrasive conversion of a colonial era jungle track that had been encroached by the jungle for over a century now.
Moreover, though the coastline of the island of Sri Lanka spreads about 1700km, National Parks possess no more than mere 7% of it: Wilpattu (35km); Bundala (20km); Ruhuna Yala (70km). The coastal road, even wider than the interior road is right along the beach from south to the north of park that turns inland at Kudramalai.
However, building a coastal road along the stretch of the beach and securing same that once served as a base for the smugglers, so that such activities wouldn't take place once again, could hardly be challenged. The interior road seemed to have built for water-tight support to Sri Lanka Coast Guard and the military guarding the coastal road: all possible leaks would be corked.
ETA and possible reduction of low-yield tourists into Sri Lanka
Sri Lanka's cultural attractions such as Lion Rock Sigiriya Citadel, Golden Dambulla Rock Temple, ruins and restored monuments in Anuradhapura and Polonnaruwa (all of these are UNESCO World heritage Sites), could in time, become unfortunate victims of the ravages of mass tourism into Sri Lanka. Sri Lanka's national priority ought to be the protection of our national treasures as well as our land.
It is possible ETA could lead to a reduction of low yield tourists into Sri Lanka. As the Treasury Secretary P.B. Jayasundera at the AGM of the Tourist Hotels Association of Sri Lanka (THASL) on 29th July 2011 pointed out there is no point in drawing tourists who are not capable of spending even as much as the local tourists.
Local Tourists and Sri Lanka Tour Operators
For long decades, Sri Lanka Hotels have failed to table concessionary rates to the local tourists while Sri Lanka's Sinhalese Buddhists are lured into pilgrimage in India (Dambadiva Vandana: Buddhist Circuit in India) by the outbound tour operators based in Sri Lanka.
Some of those so called Sinhalese Buddhist pilgrims who tour the Buddhist Circuit in India haven't even visited our own Buddhist circuit (Solosmastana: Sinhala- sixteen sacred Buddhist attractions) in Sri Lanka. Sri Lanka's tour operators could do much better to promote local tourism among the local tourists in the year 2012.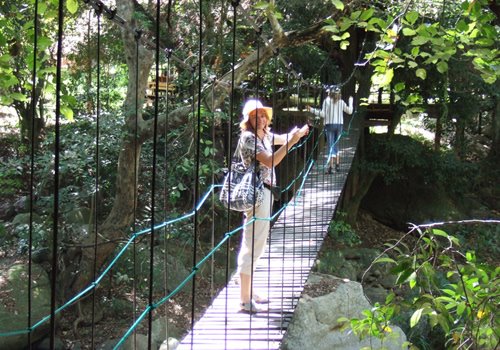 Sri Lanka Holidays and Direct Foreign Investments
According to the Treasury Secretary P.B. Jayasundera [ at AGM of the Tourist Hotels Association of Sri Lanka, 29th July 2011 ] 14 sites have been earmarked for Direct Foreign Investments on Sri Lanka Holidays, the inbound tourism to Sri Lanka. These sites would be allocated for golf courses, water parks, marinas, entertainment studios, light aircraft services and sea planes, convention and exhibition centers, gaming cities, race courses, theme parks, shopping malls, adventure sports, boat manufacturing and boat hiring and taxi services.
ETA and so-called Ramayana Trail tourists (low-yield) into Sri Lanka
Since ETA administration fees upon the tourists visitors from member countries of the South Asian Association for Regional Co-operation (SAARC) could be much lower (most possibly USD6) than the standard fee of USD 50 per person and then again a third party (a friend or a relative) or the registered travel agent may apply for ETA on behalf of its clients, it is highly unlikely Sri Lanka would see a reduction of low-yield Indian tourists on controversial Ramayana Trail, a hoax.
Ramayana and Mahabharata are Hindu epic poems, true treasures of the cultural heritage of the mankind. Yet Neither Mahabharta or Ramayana have no place and in the history of Sri Lanka.
"It is not our job to verify historical accuracies but to encourage tourism, which is what we are doing by promoting the Ramayana Trail" said the promoter of Ramayana Trail. That's a mouthful from the horse's mouth itself and it spilled the beans and the carrot. bunpeiris
On 7th July 2010 Royal Asiatic Society of Sri Lanka at Mahaweli Center, Colombo, Sri Lanka shed light on the hoax and enlightened the public: Professor Tissa Kariayawasam, Prof, Oliver Abeynaike, Dr. Hema Goonatilake, Dr. Nihal Perera, Dr. Malni Dias and Venrable Hegoda Vipassi delivered speeches on "Ramayana Circuit", "The factual pre-history of Sri Lanka", 'Distortions of archeological evidence" and "My travails in refuting the Ramayana Trail".
To be continued: Sri Lanka Holidays 2012: part 2 bunpeiris