Ramada Katunayake
Location of Ramada Katunayake
Ramada Katunayake, a 4 star luxury hotel is located 9km south of CMB Colombo Bandaranayake Int'l Airport (BIA) on Negombo- Colombo A3 main road.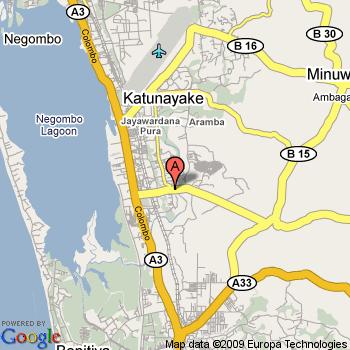 Setting of Ramada Katunayake
Ramada Katunayake faces the main coastal road to Sri Lanka's capital city of Colombo from Negombo, 50 meters north of the Dadugama bridge over River Dadugma that flows into the Indian Ocean to the west.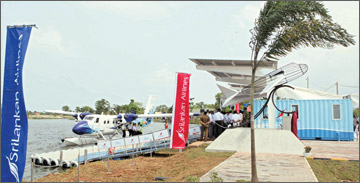 Domestic Air travel to Sri Lanka Holidays attractions off River Dadugama
The Water Aerodrome [Kindigoda Road, Seeduwa] on the River Dadugama, serviced by SriLankan Airlines' Air Taxi, is located 1.5 km off Ramada Katunayake, making the 4 star hotel a convenient hub to fly with the main domestic air passage operator, to the Sri Lanka Holidays attractions around the ancient tropical island.15-seater Twin Otter float planes of SriLankan Airlines Air Taxi service transfer passengers 14 Sri Lanka Holidays destinations.


Sri Lanka Holidays Sustainable tourism (Green i.e., eco) credentials of Ramada Katunayake: to be edited.
Type of hotel & star rating of Ramada Katunayake: a four-star luxury hotel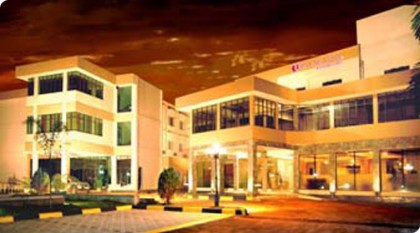 Accommodation at Ramada Katunayake
The three story building of Ramada Katunayake houses 52 elegantly designed rooms equipped with smoke detectors & fire resistant features.
All rooms, i.e. Standard, Deluxe and Suite are equipped with high speed internet as well as flat screen TV's as standard features.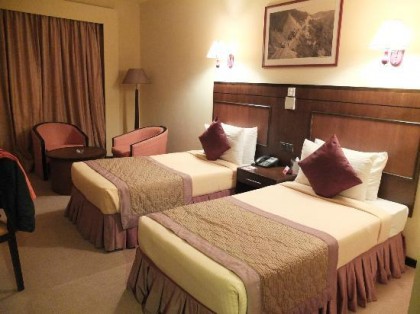 In-house facilities at Ramada Katunayake
Wheel chair access
Safe deposit box at the Front Desk
Board Room with High Speed Internet Access
Conference room with High Speed Internet Access
Banquet Hall

Restaurants and Bars at Ramada Katunayake
Lounge Bar at Ramada Katunayake with its live band playing soft music is popular among the business travellers as well as the leisure travellers.
The restaurant and coffee shop overlooking the pool serves cuisine Eastern as well as European.
Banquet/Conference hall at Ramada Katunayake
Banquet ,Conference hall comfortabley accomoates 125 guests.
Ramada Katunayake also arranges also accommodates Private board room meetings for group of guests 6- 12.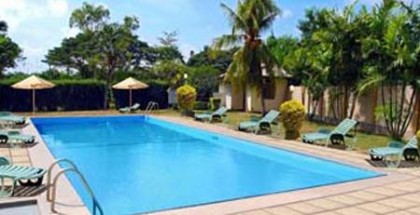 Leisure and recreation at Ramada Katunayake
The well maintained swimming pool is shaded by the tropical greenery
Fully equipped Gymnasium next to the swimming pool
Excursions off Ramada Katunayake
Negombo beach 12km north of Ramada Katunayake
Angurukaramulla Temple located 10km north of Ramada Katunayake
Kelaniya Royal Temple in the city of Kelaniya located 31 km south of Ramada Katunayake.