Centara Passikudah
Centara Passikudah Resort Location
Centara Passikudah Resort in Passikudah Beach is located 238km north east of Colombo on the eastern coast of Sri Lanka.
Centara Passikudah Resort is 114km south of Sri Lanka Holidays attraction of ancient & colonial sea-port city of Trincomalee and 34km North of Batticoloa.

Reaching Centara Passikudah Resort
By motor road
Passikudah can be reached from Sri Lanka Holidays attraction of Trincomalee [114km] and Sri Lanka Holidays cultural attraction of Polonnaruwa [73km] of Sri Lanka Cultural Triangle as well as from Colombo [238km]
By air
It is reached either by road from Polonnaruwa of Sri Lanka Holidays Cultural Triangle, or via a Sri Lanka Air Force Helicopter Flights to the nearby town of Batticaloa or by a short 90 minute drive on a fine stretch of road from Trincomalee, which can be reached by road as well as by air.

Setting Centara Passikudah Resort
Centara Passikudah Resort is right on the beach of Passikudah bay. With a large coral reef that protecting the bay. The calm and shallow sea is always in ideal condition for swimming wind surfing as well as kayaking.
Sri Lanka Holidays Sustainable tourism (Green and eco) credentials of Centara Passikudah Resort: to be edited.


Accommodation at Centara Passikudah Resort
The hotel features beautifully appointed 126 spacious rooms and suites with each featuring a private balcony or terrace. The rooms categorized Superior, Deluxe Ocean Facing, Premium Deluxe Ocean, Deluxe Suite Ocean Facing, Deluxe Family Residence, Deluxe Center & Premium Deluxe Spa Suite
Facilities at Centara Passikudah Resort
In-room facilities
Coffeemaker, refrigerator and Internet access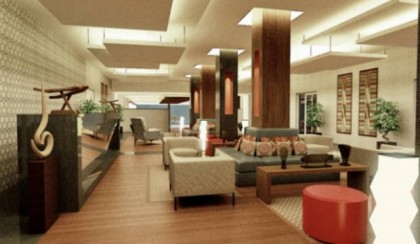 In-house facilities at Centara Passikudah Resort
24 hour room service, disabled facilities, babysitting & family room,
Airport transfer & elevator
Night club
laundry service/dry cleaning
Free WiFi access, business center, concierge & meeting facilities
Bay Ballroom with a capacity of 150 persons.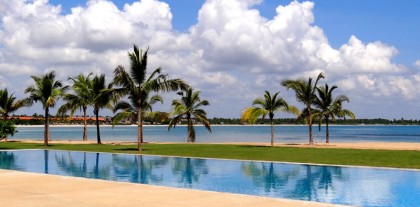 Dining: restaurants and bars
Reef Café(main restaurant) all-day dining restaurant offering breakfast, lunch and dinner
Spice Market (Sub Restaurant Asian, Thai)
Elements (Asia, India, Middle eastern)
Aqua (lounge bar), serving drinks and light meals al fresco style overlooking the Infinity Pool and the beach.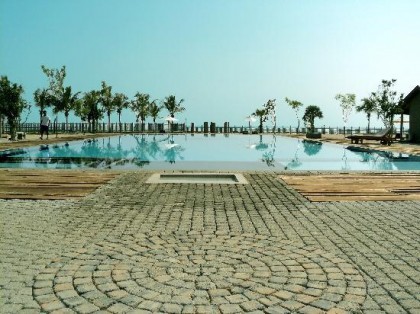 Leisure and recreation at Centara Passikudah Resort
Kids club,Spa, fitness center, swimming pool kids pool &garden,
Kayaking, windsurfing and water sports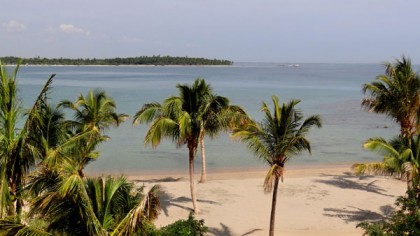 Excursions off Centara Passikudah Resort
Kalkudah beach close to Passikudah
Nilaveli beach at Trincomalee
Other Sri Lanka Holidays luxury tourist beachfront hotels in Passikudha beach
Anilana Pasikuda that features chalets, suits, lofts & rooms
Uga Bay, a 5 star luxury beachfront hotel Uga Bay that offers of 46 spacious rooms, a Bay Suite and a Beach Chalet.
Malu Malu Resort & Spa, Pasikudah that consists of 40 chalets.
Amethyst Resort Passikudah (Pasikuda) that has 40 Chalets

Tags: Beach Hotels, Pasikuda, Sri Lanka Holidays