Friday, May 1st, 2009
Location of Amaya Lake Hotel
Kandalama Lake, Kandalama, Dambulla, Matale District, Central Province of Sri Lanka
Amaya Lake is located at Kandalama, Dambulla 102 km away from Colombo. The eco-oriented hotel is an ideal base for those looking to experience nature attractions as well as cultural attractions of Sri Lanka Holidays Cultural Triangle. The World Heritage sites Golden Dambulla Rock Temple & Sigiriya Lion Rock Citadel are within the distances of easy access.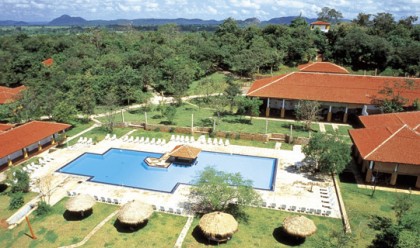 Setting of Amaya Lake, Kandalama, Dambulla
The eco-oriented Amaya Lake hotel sits on the banks of ancient Kandalama man made rainwater reservoir that irrigate the agricultural zone of Dambulla. The 40-acre wooded sanctuary of the Amaya Lake hotel takes you closer to the nature.

Star Rating & Type of hotel: 4 star luxury chalet style hotel
Sri Lanka Holidays Sustainable tourism (Green i.e., eco) credentials of Amaya Lake, Kandalama: to be edited

Architecture and Interior Décor of Amaya Lake, Kandalama: Amaya Lake resort is built in traditional Sinhalese architecture and interior decor.
Accommodation at Amaya Lake, Kandalama, Dambulla
40-acre wooded sanctuary is home to ninety-two elegantly furnished Sinhalese chalets scattered amongst the trees. Each chalet consists of a bedroom, a spacious bathroom with shower & bathtub. Lounge area is provided with sofa & plasma screen TV. Rooms are decorated with local murals and sculptures and are furnished to a high standard. A small sitting area is separated from the bedroom, which is slightly raised, and each chalet features a terrace with a traditional long seat for relaxing.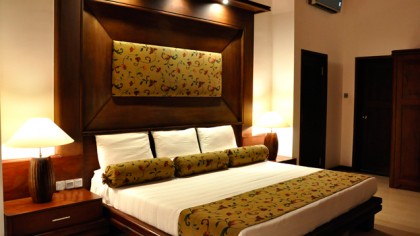 Dining at Amaya Lake, Kandalama, Dambulla
High wooden ceilings of the open-air restaurant surrounded by the nature, lays out buffet of Sinhalese & international cuisine.
Bars: Two bars of Amaya Lake provide grand views of Kandalama Lake. The open-air bar is located in the lower deck of the lobby. The nearby pool serves a full range of tropical juices, cocktails, beers & spirits.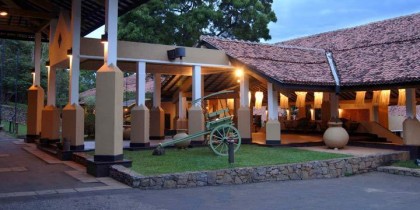 Nature activities at Amaya Lake, Kandalama, Dambulla
Jeep driven safaris to Minneriya National Park & Kaudulla National Park
Bird watching, jungle treks, elephant safari in the surrounding areas.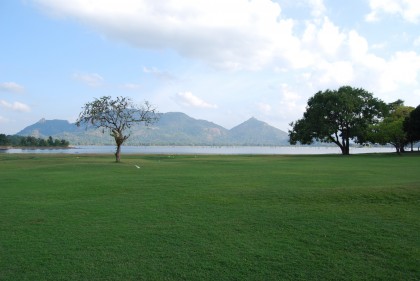 Excursions off Amaya Lake, Kandalama, Dambulla
UNESCO World Heritage site of Rangiri Dambulu Rajamaha Viharaya (Sinhala: Golden Dambulla Rock Cave Temple) at Dambulla.
& UNESCO World Heritage site Sigiriya Lion Rock Citadel located within Sri Lanka Holidays Cultural Triangle.